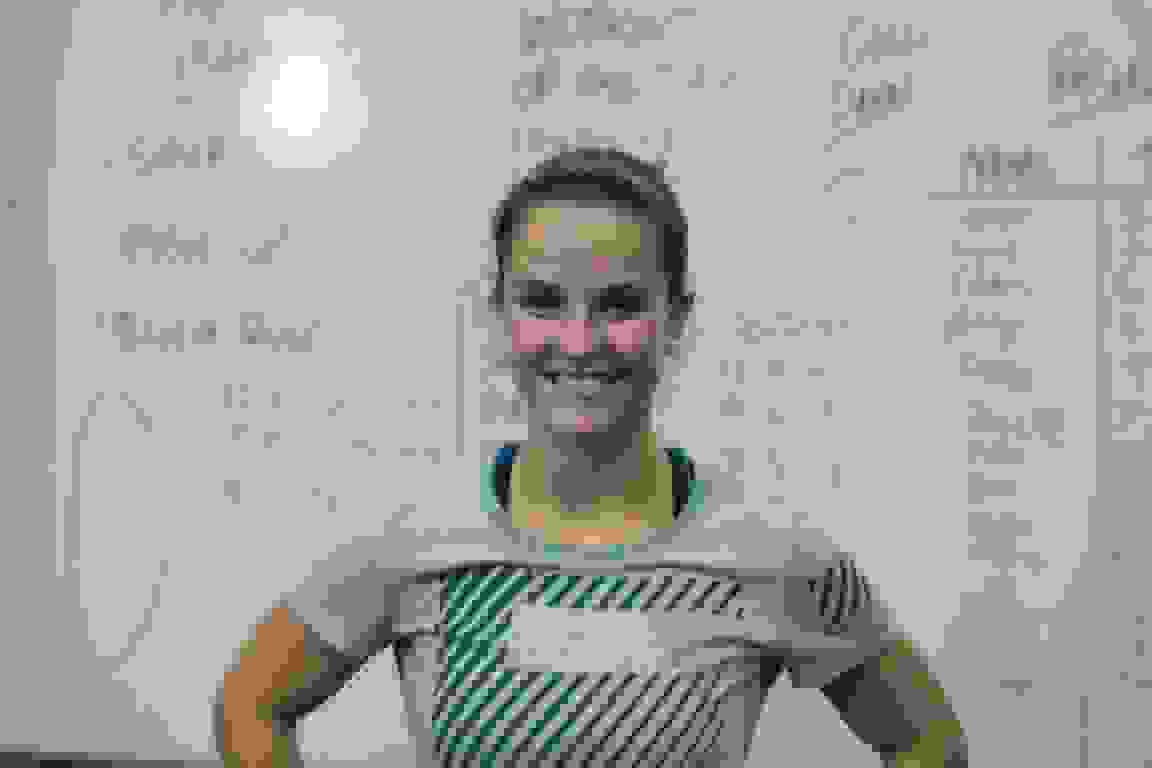 On Ramp to Open Part 2: Here Goes Nothing
If you're like me, you've probably wondered a million times "should I try CrossFit?" After years of waffling back and forth without a deciding factor to push me in one direction or the other, I came to work at Reebok and learned about On Ramp.
On Ramp is a class that most CrossFit boxes across the globe hold in order to introduce new members to the movements, the workouts, and the facility. Here at the "Home of Fitness" – Reebok Headquarters – the class is four weeks long! As someone accustomed to working out every day, I'll be honest that when I first heard this, I thought it seemed a bit absurd. Four weeks of skill work? Would I even sweat? (As you'll see in the video above, I did—and about five minutes into the class for that matter.)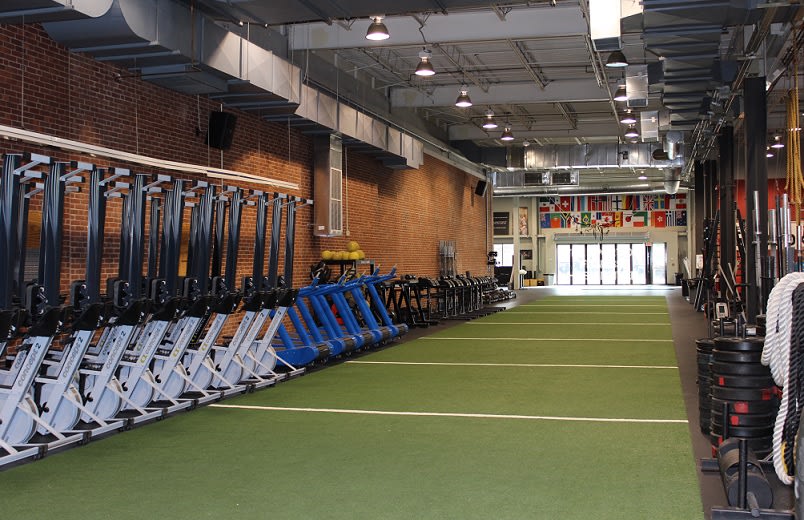 The night before the first class, I stressed about what to pack in my gym bag. I didn't want to be unprepared, but I also didn't want to go all out and look like that girl who wears the race t-shirt during the race.
Helpful hint from hindsight: It doesn't matter! Just wear what makes you comfortable. Personally, I didn't know if I was ready for the Nano 5.0—almost like I wasn't qualified to have it. But from my training background, I knew going into a workout in my padded running shoes was only going to make things harder if they had barbells in the programming (and from the pictures I'd seen, CrossFit athletes clearly love their barbells). Ultimately, I snagged a pair of Speed TR's—they still have that low-profile, stable sole, but without some of the more "advanced" bells and whistles that come on the Nano 5.0.
At Reebok, we have to walk down the street to get from our office to our on-campus box, Reebok CrossFit ONE. As silly as it sounds, it was that walk that terrified me more than anything—the idea of walking into a place where everyone else already knew each other and I was the awkward, new person. The girl who walks into a party alone. Now, looking back on it, I'm not sure why I was so worried. The beauty of On Ramp is that it allows you to start your CrossFit journey alongside a group of others—others as equally unfamiliar with CrossFit as yourself. You're showing up to the party with a group of friends, instead of on your own.
It became evident quickly into our introductions that those in my class came from a mix of fitness backgrounds (we had everyone from former Division I college athletes to individuals who hadn't stepped foot in a gym for three months) and had shown up to that first class with varying goals in mind. The coolest part about it, though? None of that mattered. The box was new to all of us. We were all starting at square one.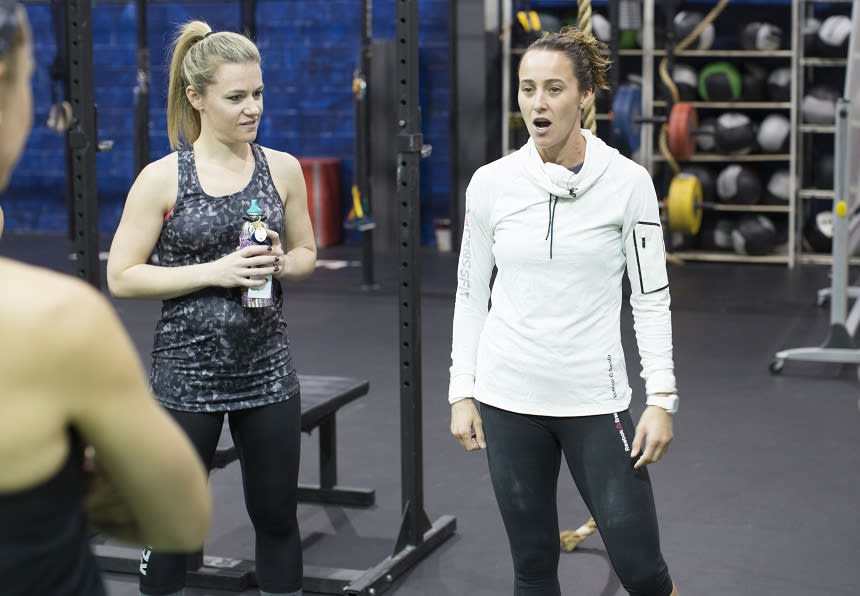 The first On Ramp class was completely different than what I expected. We didn't just get told where the barbells are kept in the gym; we got more in-depth instruction on how to do an air squat than I ever thought possible. We also learned about the philosophy behind it all—and that was the part that excited me the most.
Since I came from a portion of the fitness industry which at times was very anti-CrossFit, I appreciated learning more about the school of thought that serves as the uniting thread through every movement, workout, and event. And I was pleasantly surprised to learn that the base philosophy, from which everything is built, was not actually all that different from those of the experts and instructors I'd previously worked with—even the strongest naysayers.
The passion of the coaches didn't hurt either. And suddenly, CrossFit transformed from this intimidating, fanatical opponent to a relatable ally.
After finishing the movement instruction, we entered into our first WOD (workout of the day). I felt amazing during the workout and cruised into the second-best time in the class. That high was quickly diminished, though, as I was ominously warned by the coach that I would have even better days and some much worse. That's the nature of CrossFit's varied programming; the person who finishes first one day can finish last the next. Needless to say, I still had a long way to go.